Cash For Junk Cars – Salvage Yards Near Me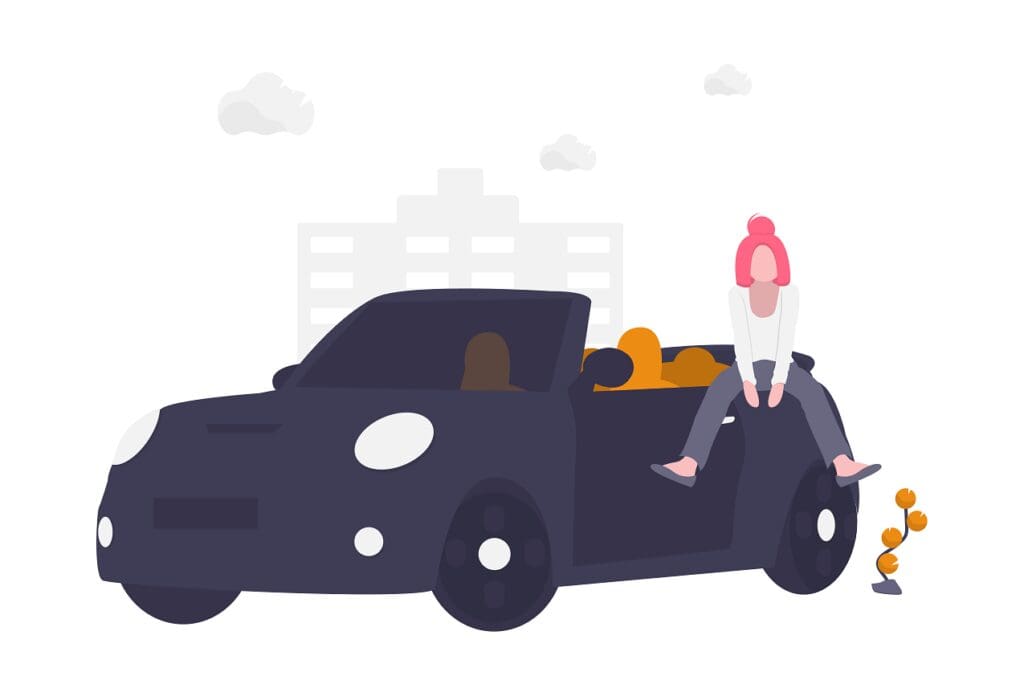 If you are searching for cash for cars nearby then you are in the right place!
CarGambit.com is America's #1 cash for junk cars service near you. We work with the best car buyers, auto salvage yards, junkyards, and car auctions that pay top dollar and provide great service to buy junk cars in your area.
By building this network of top salvage yards we are actually able to get you more cash for your car in any city near you then if you worked with anyone else.
We are able to pay the most because of our large network and ability to pit car buyer versus car buyer to get you top dollar. We only get paid when you get paid so our benefit is your benefit.
Find Cash for Car Salvage Yards Near You
Junk car buyers are known to be ruthless. They want to get the car for scraps (pun intended) and make a fortune off of it. There's usually hundreds of dollars left on the table when you work with them directly as they know they are your most likely option and not many others will buy cars for cash. A lot of there normal customers don't use the internet too often either as they are generally older.
But that's where we come in. We'll put that yard versus a local car auction and car buyer to get you the best price. Sure the auto salvage yard would love to buy your car from you directly for $100. But they'd have no problem buying that same car for $200 also knowing they'll still make bank.
If you have a car, truck, van or SUV you are looking to sell for cash near you then contact CarGambit.com today. We pay cash for cars near me and near you.
Trade in Your Non Running Car – We Buy Cars That Don't Work
If you need to sell a wrecked car near you, or you are wondering "Can I trade in a car that isn't running?", we can help. We make selling a car that needs work, or selling messed up cars fast and easy. We have the best salvage yards in every state ready to come pay you on the spot!
CarGambit.com buys wrecked cars, provides instant cash offers and picks up your damaged vehicle nationwide in as little as 24 hours, so you can sell your car today. You get paid when we pick up your car. We buy non-running cars in all 50 states! Click Here To Find The Salvage Yards near you!
How Can I Sell A Car That Doesn't Run?
Did you know Car Gambit Pays More Than Salvage Yards and Junk Yards?
Here at CarGambit.com, we specialize in buying junk cars in less-than-perfect condition, running or not. We will give you a guaranteed offer for your auto, no matter the condition.
Don't fix it. Sell it. Maximize your time and money by selling your car to us. We'll give you a guaranteed offer for your car, FAST!GET CASH OFFER for MY CAR
Selling a non-running car is hard. Finding a buyer for a broken-down car can take a lot of time, and, often, you'll only get low ball offers from people looking for a steal. Car dealers will not allow you to trade in a not-running car. They wouldn't even know how to price it correctly.
Get Cash for Cars Running or Not – We Buy Cars As Is!
Don't bother with donating your non-running car. We will get you paid in 24-48 hours. You don't need to sell a car to a salvage yards. We come to you. We'll pick-up your car for FREE and pay you for your wrecked car on the spot. CarGambit.com is the fast and convenient way to sell your running or non-running car, nationwide.
People Who Buy Cars Running or Not (Salvage Yards or Scrap Yards)
Older cars and high-mileage vehicles can be a tough sell all on their own. Factor in major body damage or electrical/mechanical issues, and you've got a clunker that most buyers would scarcely touch. Local junkyards might offer per-pound scrap prices (currently near all-time lows), and a private buyer might make a low ball offer, but here at Car Gambit, we pay more for junk cars.
We buy all makes and models regardless of condition, mileage and interior. We're always on the lookout for:
Salvage Cars
Hail Damaged Cars
Broken Cars
Sell YOUR Non Working Crashed Car for Cash Today
The question of how to sell a car that needs work, or isn't running is easily answered. We'll make an offer on practically any vehicle regardless of whether it's running or not. Depending on where you are in the country, it can be next to impossible to find an interested local buyer for wrecked cars in your area. Don't fret, though, because we buy cars with damage in all 50 states.
All you have to do is answer a few quick questions about your vehicle to get a guaranteed online offer, then we come to you with FREE towing and on-the-spot payment in the next 24-48 hours.
So before you decide to list that old damaged car, get your instant online quote!
Sell Your Car for Cash Near You at One of Our Thousands of Salvage Yards
Cash Auto Salvage is a nationwide network of car buyers, junk yards and auto salvage yards paying top dollar for all types of vehicles, including junk cars. Whether you're tired of listing your vehicle for sale and dealing with people or your car no longer runs and you need free junk car removal, we are ready to serve you.
By building a reliable network that pays cash for cars we have taken the hassle out of it for you. We've searched high and low and around the corner to find the best car buyers and salvage yards in your area that we hold to very high standards.
All of our buyers offer competitive prices for all years, makes, and models. We believe the car buying process should be fast and simple: you sell us your car, we give you an offer, and you get paid while we pick up your car for FREE.
If you have a car, truck, van or SUV that you are ready to sell then you are in the right place. Find your local state and then your city, or just call into our call center at 855-922-3095 and get right to it!
We Buy Cars Near You – Good Condition & Junk!
If you don't see your city listed, don't worry! We can still buy your vehicle! Just fill out our instant offer form. Get your instant cash offer in 90 seconds or less. Free junk car removal and towing always!