How do I sell my Acura?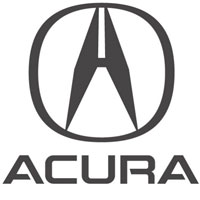 Selling your Acura is easy with Instant Car Offer, simply get an instant offer on your Acura here. We specialize in the purchase of all Acura models and our hassle free instant offer system is always available 24/7.
Once we walk you through your Acura's appraisal process and even consider the vehicle options when creating a value. Next, you will receive an email with all offer details and will even show you a check when finished, don't delay, sell your Acura to us today!
Recent Sell My Acura Offers
Acura Buyer Specializing in all Acura Models
We Buy Any Car wants to buy your Acura. We are currently in need of all Acura models, and we guarantee to buy your used Acura regardless of its age, condition or mileage. Selling your Acura could not be simpler. When you sell your Acura to us, you can expect professional and friendly customer service.
We will give you a fair and honest assessment of the condition of your vehicle and take any additional features that add value to it into consideration. Contact us now for a free, quick and fair Acura valuation. We offer you a hassle free, risk free way to sell your Acura. Our experienced customer service team will give you a fair quote in minutes. We buy all Acura models regardless of the vehicle's age or condition including the Acura CL, the Acura NSX, and the Acura RL.
Sell My Used Acura or Wrecked Acura
Cars made by Acura offer great value and generate a high level of resale interest; these vehicles are well built, and really do stand the test of time. In fact, in both 2009 and 2010 the Automobile Lease Guide (ALG) awarded Acura its Residual Value Award for just this reason. Precision engineering, careful craftsmanship, cutting edge technology and reasonable prices are the factors that have led to Acura's popularity and reputation as a maker of safe, reliable vehicles. Acura's commitment to producing energy efficient cars continues to this day, and should ensure the popularity of these cars for the foreseeable future.
Getting cash for your non-running Acura can be an onerous process — but it doesn't have to be. At CarGambit.com, we've created the perfect way to get a quote, schedule a free towing and get cash for your vehicle fast.
Online Car Value Calculator – Takes 90 Seconds or Less
Our intelligent FREE value estimation tool can help you receive an estimate in just a couple of seconds for your car. All Car Gambit offers come with FREE car removal and title transfer, so there are never any fees to us our company. Our throughout the country network of knowledgeable and experienced junk car buyers will help us pick up your car in 24-48 hours, and you'll be paid on the spot!
Car Gambit has developed the expertise and capabilities to figure out exactly your car's worth — after all, we've been a part of the damaged cars industry for more than ten years. We take a detailed examination of your car, from its make and model to its vehicle history, mechanical condition, mileage, and more to determine the actual market value of your car.
How Do I Ensure Getting The Best Price For My Acura With A Broken Engine?
Start By Providing Pieces Of Information About Your Acura
Start by telling us about your vehicle. Describe the issues with the Acura, where the car is at the moment, odometer reading and more. Submit the online form for getting an offer and get a quote in no more than 2 minutes!
Review And Agree To Our Final Offer
Once you're ready to sell your car, connect back with your customer service agent to schedule your free towing. Make certain that you have the car keys and certified copy of your title for your Acura handy!
Last Step: Get Paid Cash!
Finally, wait for the towing partner to get there. We'll haul away your Acura for FREE wherever you are, nationwide. When the driver shows up, you get paid cash!
Car Gambit has a highly skilled team of customer service representatives who can walk you through the process. Our world-class customer support has earned us an A+ rating with the Better Business Bureau and countless excellent reviews all over the internet. Get your cash estimate that comes with FREE towing. We'll tow your Acura in 24 to 48 business hours so you can get your money immediately.
Your Quote For A Totaled Acura Is Waiting
You can learn your Acura's current market value in just 90 seconds with our easy form! We will come to you anywhere nationwide. We have countless excellent reviews all over the web. Find out what the fuss is about.Get an offer in less than 90 seconds
Reasons Why Getting Money For A Car With CarBrain Is Effortless And Quickly
Trading in your total loss vehicle with us is unbelievably easy. CarGambit.com provides hundreds of benefits such as cost-free towing, and is a dependable company across the country. Trade in a salvage car and get cash rapidly with us. We have been in the auto salvage market for over ten years and have numerous five-star reviews all over the net!
Zero Hidden Fees Or Costs.
No Haggle. No Hassle.
We'll Provide The Best Estimate.
We Come To Your Home or Office.
Can I Trade In A Car To CarGambit.com If It Has A Seized Engine?
At CarGambit.com, our people are experts at buying Acuras in non-working conditions. Do you have a vehicle with a faulty motor? That's not a challenge with CarGambit.com. Our rigorous system for appraising cars is unique and allows us to give the best deal for every car. Regardless of condition! We buy the following types of vehicles:
Less-than-perfect vehicles
Damaged vehicles
Cars with body damage
Aging cars
Cars with mechanical damage
Vehicles with bad motors
Vehicles declared total losses
Got an Acura with a faulty engine? Car Gambit can get you a fair market estimate. Request an offer to get your estimate. Sell my Acura today!
How Much Do Junk Acuras Go For?
The amount you can get for your vehicle with damage depends on many things. For example, we'll consider the physical damage of the vehicle, its location, whether it's still good for daily driving, and more. So quite often, the same car will be appraised at a different fair cash value because of various factors we consider.
Recent Used & Wrecked Acura We Purchased
2007 Acura RDX
Mileage: 114,000
Location:Spencerport, NY 
Price: $1,200.00
2010 Acura TL
Mileage: 160,000
Location: Euless, TX 
Price: $800.00
2007 Acura MDX
Mileage: 212,000
Location:Columbia, SC
Price:$775.00
2005 Acura MDX
Mileage: 212,000
Location: Baytown, TX 
Price: $280.00
2010 Acura TL
Mileage: 101,000
Location: Poughkeepsie, NY
Price: $1,000.00
2007 Acura MDX
Mileage: 167,500
Location: Orlando, FL 
Price: $1,065.00
2007 Acura MDX
Mileage: 220,000
Location: Appleton, WI 
Price: $985.00
2008 Acura TL
Mileage: 118,000
Location: Baltimore, MD
Price: $905.00
2008 Acura RDX
Mileage: 130,000
Location: Wheeling, IL 
Price: $800.00
What's Required To Trade In My Acura?
When you're ready to sell your car, Car Gambit can help. First, you need to get the title transferred properly. You can learn how to do so at our title page. Then, you should take out all things from your Acura. Wait for the driver to arrive and towing your vehicle, hand over the keys and title, and you are all done. You'll get paid right then and there.
CarGambit.com is a trusted buyer of cars with damage because we have excellent client support, as well as a unique and meticulous appraisal process. We take a few factors into consideration to take care that each one of our quotes is correct and fair. Sell my Acura car or suv today for cash!
Acura Models Car Gambit Can Make An Offer For
RDX
TL
CL
MDX
ILX
TSX
RL
RLX
EL
Integra
Legend
NSX
RSX
SLX
TLX
Vigor
ZDX
Additional Information
I Want To Get Payment For My Salvage Acura. Who Can I Trade In It To?
There's a smooth service for recycling your Acura with physical damage or engine problems — trade in it to Car Gambit! Sell my Acura for instant cash for junk cars.
We pay cash for all broken down cars, including Acuras. All you need to do to receive an estimate is complete our instant offer form.
In less than 2 minutes, you'll get a bid for your vehicle! If you are satisfied with our offer, our customer service representatives can help you schedule pick-up for the vehicle. Then, the service provider will come with a payment. You get paid on the spot, and you are all done! It's that easy.
How Much Will You Provide For My Salvage Acura?
There are still ways to get money out of an old Acura that's at the end of its useful life.
Many junk car purchasers can responsibly recycle an older car in order to melt down or reuse the parts left inside. You can get paid for the scrap metal left in your vehicle, including steel, aluminum, platinum, and other metals. The heavier your vehicle is, the more cash you can get for junking it.
However, the car's present location will also affect its scrap value. The quote of scrap metal depends on local market values as well as trends locally, nationally and internationally, so estimating the amount you'll receive for your car can be tricky.
You can make it effortless by receiving a bid from CarGambit.com! Sell my Acura Today!
What Do I Have To Know About Hauling My Vehicle?
Car Gambit offers free towing across the country for ALL vehicles we buy — you never have to worry about finding a tow truck or paying towing fees. Sell my Acura junk car today for cash!
Our service partners will send a service provider to you, and you'll get your money on the spot. All you have to do is hand over the title and your car's keys. If you cannot be physically present at the time of pickup, you can have anyone 18 years of age or older present to hand the signed title and the keys as well as accept your check on your behalf. Let your associate buyer know, and we'll mail the check on your behalf.
You can also leave the car unlocked with the signed title and the keys inside and get your check in the mail, but you must let us know beforehand. Additionally, Car Gambit cannot be held liable for the car if it is left unattended.
There's A Lien On My Acura's Title. Will You Still Buy It?
Car Gambit can buy vehicles with liens on them only if we can create a quote equal to or exceeding the value of the lien. Sell my Acura now!
While CarGambit.com does not purchase Acuras with negative equity, we can give you advice on what to do with your vehicle. Make sure that you have entered all of the information on our website as accurately as possible to make sure that our offer is accurate.
Additionally, you can try speaking with your insurance. If you've been involved in a wreck, you can receive a check from them while retaining the vehicle. You can then sell the vehicle to CarGambit.com and get your second check!
Where Do I Start The System Of Selling My Acura?
To receive a bid, fill out our online form for requesting an offer thoroughly. Sell my Acura scrap car!
Be certain to include your car's vehicle identification number and correctly answer questions about its current condition, mileage, and where the car is at the moment. It takes just a couple of seconds to fill out the questionnaire form, although in some cases, it may take around an hour to generate a precise estimate for your car.
Offers from Car Gambit are valid for 7 days. After that, your offer expires. We can still buy your vehicle after the initial offer expires, but we will make a new offer based on current market rates.