How to Sell my Ford: Damaged or Used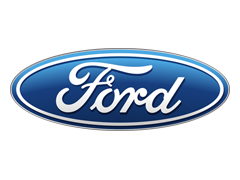 Ford
American automaker Ford hardly needs an introduction. While many of the brand's cars have been discontinued, including the Fiesta and C-Max, there are still plenty of vehicles in Ford's lineup. These include the iconic Mustang, as well as small crossovers like the Escape and full-size vehicles like the Expedition. Ford also has some notable trucks, including the Ranger and the F-150, which is the best-selling pickup in the United States. Ford competes with Toyota, Chevrolet, and Dodge. Sell my ford today!
We Buy All Ford Cars and Trucks in These Conditions: Any Year, Any Model
Collision Wrecks
Broken Cars
Mechanical Damage
Body Damage
Blown Engines
Salvage Cars
Bad Transmission
Cars for Parts
Rebuilt Cars
Junk Cars
Scrap Cars
Selling Your Non-Working Ford is Easier than Ever – how to sell my ford today for instant cash
If you own a Ford and it has given you many years of reliable service, but it's reached the end of the road, you need to find a way to sell it. Even with dents and dings, your car still has value, so what can you do? Where can you sell your Ford quickly while still getting a fair price? Sell my ford now!
If your Ford is in good shape, you shouldn't have any trouble selling it. However, if your car is well-loved and in less-than-perfect condition, you're going to find that it's hard to get a good price for it. Private buyers want a car that's in perfect shape, and dealerships are looking to give the lowest possible value for a trade in.
Thankfully, with CarGambit.com you can get the fair market value for your Ford, even if it's damaged! If you're asking "Where can I sell my Ford?" the answer is right here. We help sellers like you dispose of unwanted clunkers on a daily basis. Did You Know?
Our team knows how to find the true value of your car, including all of its extra features. We have over 12 years of experience buying less-than-perfect Fords, so you can be confident in the quote you get.
Our online system gives you a custom quote in less than 90 seconds. It's easy to sell your Ford online with Car Gambit. Sell my ford for cash fast!
Here Are Some Popular Ford Models We Buy:
Focus
Mustang
Mustang Shelby GT500
Taurus SHO
Mustang GT
Expedition
Expedition EL
Edge
F-150
Taurus
Transit Connect
Econoline Wagon
Escape
Explorer Sport Trac
F-350 | Super Duty
F-250 | Super Duty
Escort
Ranger
Flex
Econoline
Econoline
Escape Hybrid
C-Max Hybrid
Fiesta
Excursion
Fusion
F-450
Fusion Energi
C-Max Energi
Thunderbird
Contour
Escort ZX2
Transit Van
Aerostar
Aspire
Bronco
Bronco II
Club Wagon | E150
Club Wagon | E150 Super
Club Wagon | E250
Club Wagon | E250 Super
Club Wagon | E350 Heavy Duty
Club Wagon | E350 SD Club Wagon
Club Wagon | E350 Super-Heavy Duty
Courier
Crown Victoria
Crown Victoria | Commercial-LWB
Crown Victoria | Police Interceptor
E-350 Wagon
E-450
Ecosport
EXP
Expedition MAX
Explorer | Police Interceptor
Explorer Sport
F-100
F-150 Heritage
F-250
F-350
F-450 | F Series Super Duty
Fairmont
Festiva
Five Hundred
Freestar
Freestyle
Granada
GT
LTD
LTD Crown Victoria
Mustang Shelby
Probe
Taurus X
Tempo
Transit Chassis Cab
Transit Wagon
Windstar
Fusion Hybrid
YEARS: 1980, 1981, 1982, 1983, 1984, 1985, 1986, 1987, 1988, 1989, 1990, 1991, 1992, 1993, 1994, 1995, 1996, 1997, 1998, 1999, 2000, 2001, 2002, 2003, 2004, 2005, 2006, 2007, 2008, 2009, 2010, 2011, 2012, 2013, 2014, 2015, 2016, 2017, 2018, 2019, 2020, 2021
Getting a Quick Fair-Market Offer for Your Damaged Ford. Sell my ford today!
When you're trying to sell a used old Ford, there are plenty of options for you. For instance, you can trade it in to a dealership or find a private buyer easily. Sell my ford instant cashh free towing! Sell my ford today!
But when you have a damaged or non-running Ford, your options change. Many dealerships don't want to accept your broken Ford as a trade-in because they can't easily profit off of it. Trying to find a buyer for your junk car can also be a challenge.
Additionally, in many cases you'll have to accept the salvage value of your car rather than its used car value. That can be significantly lower. If you want to sell your car for cash, be prepared to receive much lower offers than you would have gotten if it was still in good condition.
However, just because your options are limited doesn't mean you can't sell it. There are plenty of ways to sell your broken car, from taking it apart and selling it for parts to bringing it to a car junkyard. The easiest way to sell it, however, is to go online. You can get a quote for your wrecked Ford in minutes with an online car buyer.
Trying to Sell A Less-than-Perfect Ford?
You might be thinking about selling your Ford for parts. However, this can take a long time and requires some technical skills. If you want to make a quick profit off your scrap vehicle, trying to sell your Ford parts one at a time is not the best way to do it.
Another option is to take it to a car junkyard or scrap yard. However, there are some downsides to this choice as well. Sell my ford car or truck now!
First, you will have to compare quotes by calling multiple different yards and describing your car. In some cases, a yard might offer you one quote over the phone and then a different quote in person, ultimately wasting your time.
Additionally, some yards offer quotes based on the make, model and year of your car. But others will only offer quotes based on the general size of your car, failing to take into account your car's total value. You might get less for your car than you hoped if you choose to sell it to a junkyard.
Instead, find an online car buyer like Car Gambit. We can offer you quotes on your vehicles in under 90 seconds, and all our offers include free towing and fast payment. There are no hidden fees or costs associated with selling us your damaged Ford. Sell my ford today!
Get an offer today and find out why selling to Car Gambit is the right choice for you. Sell my ford for cash now!
How can I get a quote for my damaged Ford vehicle instantly?
It's simple and it takes less than 90 seconds… click the button below to get started and find out how much your car is worth! Sell my ford car now!
Vehicle Pick-up is FREE Nationwide. No Haggle. No Fees. We are an A+ rated business at BBB.
If Your Ford is A Total Loss – We Are the Buyers for You
Car Gambit specializes in buying all less-than-perfect cars. You don't have to worry about haggling, fees or towing. With Car Gambit, it's all taken care of.
Are you asking, "Who will buy my Ford?" Maybe you're thinking the scrapyard is your best option. Well, not necessarily. Sell my ford.
When you go to a Ford salvage yard, you have to hassle with towing the vehicle and haggling for a good price. Even a junk Ford has some value, but the local salvage yard will only pay for your Ford's scrap value. If you want more than the salvage value of a Ford, you need a different option.
In Just 90 Seconds, Get A Quick Offer for Your Broken Ford
You can get a good price for your car and a fast transaction. In under 48 business hours, you could have a check in your hands as you wave our tow truck driver goodbye.
Here's how it works:
Request your guaranteed offer from Car Gambit.
Input your vehicle's details, including a picture if asked.
Within minutes, get an offer that is guaranteed for your specific Ford vehicle
Accept the offer if you're happy with it.
Within 24-48 business hours, we will come to you, pay you for your car and take it off your hands. Sell my ford today!
It really is that easy to sell your car with Car Gambit. Fun Facts About Ford
The original Bat Mobile was based on a Ford concept car that was built in 1955. Sell my ford near me!
Start Today & Get FREE Pickup for Your Junk Ford
We buy Ford vehicles in all makes, models and conditions. If you're wondering how to sell a Ford fast, look no further than Car Gambit. Our car valuation experts will quickly offer a guaranteed quote based on fair market value, so you can get cash fast.
We want your Ford, and we are the best way to sell a Ford with no hassle and no frustration. Request your custom quote for your Ford today! Sell my ford today!
How Much Can I Get For My Non-Running Ford?
Your Ford's market price depends on many details like its year, model, current shape, its current location and more. The best way to learn what it's worth is to compare quotes from your local car dealers and scrap yards. Offers can range from a few hundred dollars to thousands of dollars, depending on your Ford's present state.
At Car Gambit, we make it easy to find out your Ford's value. Our instant price engine tool can produce a quote in less than 2 minutes. Sell my ford today!
Our quotes are valid for seven days and include FREE towing nationwide. No negotiating, no fuss and no fees.
What Do I Do To Sell My Wrecked Ford?
You can retain a totaled car your insurance declared a total loss. By buying back your car from your insurance, you can then get a second check when you sell the vehicle to local buyers of scrap cars. This way, you are able to maximize how much value you can extract from an unfortunate event such as a car collision.
Once you have the salvage title for your wrecked Ford, you can begin comparing offers. At Car Gambit, we purchase crashed vehicles on a regular basis. We can make you a fair offer on your Ford in no more than 2 minutes and provide FREE towing and title transfer.
You can get money in 24 to 48 business hours. Fill out our form to find out what your wrecked Ford is worth. Sell my ford car or truck today!
Who Will Pay For My End-Of-Life Ford?
Many local vehicle dealers and junk yards close to you can make you an offer on your Ford with difficulties. When requesting offers from local junk vehicle dealers, it's important to ask about towing costs, fees and the appraisal process. Some junk vehicle dealers may charge huge fees for processing your vehicle while others may have last-minute haggling.
It's also important to get evaluations from multiple buyers, as some places may make lower than market value offers. Car Gambit specializes in picking up less-than-perfect, junk and totaled cars, including Fords with problems. Car Gambit can make you an offer on your Ford based on its actual cash value in no more than 2 minutes.
All Car Gambit evaluations include free towing across the country — you can get your money right then and there in two business days. Start today to find out your vehicle's going rate.
We believe in the power of creating a world with fewer obstacles and limits, where people have the freedom to build a better life and pursue their dreams. Get an instant cash offer, sell my ford car or truck now with Car Gambit.
To shorten the distance between where you are and where you want to go.
To connect people down the road and over the horizon — to discover possibilities, and enjoy the thrill, adventure and pride of moving freely.
From day one, we've provided people with tools to help them move forward and upward.

We've innovated to expand their opportunities. And we've worked to earn their trust, every single day. Sell my ford today for cash, instant cash offers with our offer calculator.
We honor our legacy as we build the future – a better world for generations to come. Because when everyone is free to move, and free to dream, we do what we do best: we change the world.
Operations
Ford's success is powered by a commitment that's global in scale — 186,000 people working in plants and offices in country after country. Discover more about that global organization below. Sell my ford now, junk my ford the easy way with Car Gambit. Free junk car removal, sell your ford today. Junk my ford the fast way. Junk my ford is the #1 wrecked ford removal service.
Our Culture
Ford is a family company in more ways than one. The culture is anchored in shared beliefs and ideals, acting for the common good. As an organization, Ford believes everyone should have the freedom to move and pursue their dreams, and seeks to create a culture of belonging for every employee. Sell my ford now for instant cash and free junk car removal towing.
FORD EUROPE GOES ALL-IN ON EVS ON ROAD TO SUSTAINABLE PROFITABILITY; COLOGNE SITE BEGINS $1 BILLION TRANSFORMATION
Ford's passenger vehicle lineup in the EU will be all electric by 2030. Sell my ford now for top dollar!
• Ford says by mid-2026, 100% of its passenger vehicle range in Europe will be zero-emissions capable, all-electric or plug-in hybrid; moving to all-electric by 2030
• Ford's commercial vehicle range in Europe also will be 100% zero-emissions capable, all-electric or plug-in hybrid, by 2024; two-thirds of commercial vehicle sales expected to be all-electric or plug-in hybrid by 2030
• Europe-leading Ford commercial vehicle business key to future growth and profitability, supported by new products and services and Ford's strategic alliance with Volkswagen and its Ford Otosan joint venture Sell my ford with car gambit.
• Ford's drive to a fully electric future spearheaded by a $1 billion investment in a new electric vehicle manufacturing center in Cologne; company's first European-built, volume all-electric passenger vehicle for European customers will roll off the lines in Cologne starting in 2023
• Having successfully restructured and returning to profitability in Europe in the fourth quarter of 2020, Ford moves to next phase of plan, led by an all-electric future; remains on track to reach 6% EBIT margin as part of company's plan to turnaround its global automotive operations
Ford today is taking a significant step forward in its European transformation with a commitment to go all-in on its electric passenger vehicles and to substantially grow and electrify its leading commercial vehicle business. Sell my ford now for cash!
Ford committed today that by mid-2026, 100 percent of Ford's passenger vehicle range in Europe will be zero-emissions capable, all-electric or plug-in hybrid, and will be completely all-electric by 2030. Similarly, Ford's entire commercial vehicle range will be zero-emissions capable, all-electric or plug-in hybrid, by 2024, with two-thirds of Ford's commercial vehicle sales expected to be all-electric or plug-in hybrid by 2030.
The news comes after Ford reporting, in the fourth quarter of 2020, a return to profit in Europe and announced it was investing at least $22 billion globally in electrification through 2025, nearly twice the company's previous EV investment plans. Sell my ford car or truck today with instant cash offer in 90 seconds or less!
"We successfully restructured Ford of Europe and returned to profitability in the fourth quarter of 2020. Now we are charging into an all-electric future in Europe with expressive new vehicles and a world-class connected customer experience," said Stuart Rowley, president, Ford of Europe. "We expect to continue our strong momentum this year in Europe and remain on track to deliver our goal of a six percent EBIT margin as part of Ford's plan to turnaround our global automotive operations."
Central to Ford's transformation of its operations in Europe over the past two years were a $1 billion improvement in structural costs, addressing underperforming markets, the creation of a more targeted vehicle line up within three customer-focused business groups, and partnerships to drive growth and improved levels of profitability across the business. Sell my ford today with Car Gambit.
Accelerating Ford's commercial vehicle business growth
In 2020, Ford achieved its sixth successive year as the leading commercial vehicle sales brand in Europe. Growth in Ford's strong commercial vehicle business is key to its European profitability, supported by new products and services, working with an extensive network of commercial vehicle converter partners, with Ford's strategic alliance with Volkswagen and its Ford Otosan joint venture providing cost-effective vehicle development and sourcing.
Driving further growth in the commercial vehicle business will be an ecosystem built around connected services co-developed with customers and designed to enhance the customer experience and help their businesses to thrive. These include, for example, connected uptime and productivity services such as FordPass Pro for fleets of up to five vehicles, and the launch of Ford Fleet Management, created by Ford and ALD Automotive last year to maximize productivity for fleet customers seeking bespoke services to keep their fleets on the road. Sell my ford for instant cash near me!
Ford and Google also announced recently the establishment of a new collaborative group, Team Upshift, to drive disruptive, data-driven opportunities. This first-of-its-kind partnership in combination with Ford's in-house capabilities will be the basis of transformed ownership experiences and services for both the company's commercial and passenger vehicle customers.
Ford Cologne $1 billion investment
Spearheading Ford's advance into an all-electric future is a new $1 billion investment to modernize its vehicle assembly facility in Cologne, Germany, one of its largest manufacturing centers in Europe and the home of Ford of Europe. The investment will transform the existing vehicle assembly operations into the Ford Cologne Electrification Center for the manufacture of electric vehicles, Ford's first such facility in Europe.
Ford also confirmed that its first European-built, volume all-electric passenger vehicle for European customers will be produced at the facility from 2023, with the potential for a second all-electric vehicle built there under consideration. Sell my ford now!
"Our announcement today to transform our Cologne facility, the home of our operations in Germany for 90 years, is one of the most significant Ford has made in over a generation. It underlines our commitment to Europe and a modern future with electric vehicles at the heart of our strategy for growth," Rowley said.
"The decision to make the production and development site in Cologne the e-mobility center for Ford in Europe is an important signal to the entire workforce," said Martin Hennig, chairman of the General Works Council of Ford-Werke GmbH. "It offers a long-term perspective for our employees and at the same time encourages them to help shape this electric future." Sell my ford junk car now!
Rowley concluded: "We will offer an exceptional range of electrified vehicles, supported by customer-centric digital services and experiences, allowing our customers to come with us on the journey to a fully electric future, starting right now with the launch of the all-electric Mustang Mach-E. In combination with our leading commercial vehicle business, this will form the basis of a sustainably profitable Ford business in Europe."
Additional details of Fords electrification plan and the transformation of the Cologne site will be shared over the coming months. Sell my ford the best way with car gambit.