Sell My Dodge – Get An Instant Offer, FREE Removal And More!
June 6, 2021 by Car Gambit
"Sell My Dodge" is your mission at the moment and we're here to help!
Whether you have a Dodge Challenger that is just in the way, or a Dodge Durango that's seen its last days, we are here to buy that Dodge vehicle FAST!
Car Gambit offers Dodge vehicle sellers a stellar car selling experience!
You can obtain an instant offer, get your car removed at no cost to you and more!
So, let us buy that Dodge car from you and line your pockets with glorious "green"!
The Dodge Brand – Two Brothers and a Dream
Dodge is an American brand of automobile.
The cars are manufactured by FCA US LLC which was known before as the Fiat Chrysler Group LLC.
The company is the brainchild of brothers the Horace Elgin Dodge and John Francis Dodge.
Once known as the Dodge Brothers Company in the early 1900s, Dodge is now one of the most recognized brand of vehicles, attracting a multitude of buyers.
The brand withstands lots including past ownership changes. But now, it emerges as one of America's fastest growing automotive companies
From sporty cars to SUVs, Dodge offers something for everyone!

The Dodge Brands That Stand the Test of Time
Whether you are in the market for something sporty, or a family car, Dodge creates vehicles that fit a multitude of lifestyles.
Check out some of the most popular Dodge brands and decide which is your favorite!
Sell My Dodge Durango
The Dodge Durango is the company's mid-size sport utility vehicle (SUV) vehicle. The first two generations are quite similar to style; as the model takes after the Dodge Dakota. Both have assembly roots in the Newark Assembly Plant in Newark, Delaware.
The third-generation Durango is built on the same platform similar to that of the Jeep Grand Cherokee. It offers a unibody construction, and is assembled in the Jefferson North Assembly Plant in Detroit, Michigan.
Sell My Dodge Journey
The Dodge Journey is the company's answer to a mid-size crossover SUV. FCA US LLC's Dodge brand manufactures the vehicle and sees it though since its facelift back in 2011.
The Dodge Journey debuted at the 2007 Frankfurt Motor Show. The vehicle evolves as technology does. Therefore, drivers can expect a driving experience like no other!
Sell My Dodge Caravan
Time to assembly the friends and family and head out in the Dodge Caravan! The Dodge Caravan also known as the Dodge Grand Caravan is a is the company's minivans.
They have been produced by Chrysler since 1984.
Now as a fifth-generation vehicle, the Dodge Caravan arrived on the scene back in 1983 just in time for the 1984 model year.
Since then, over 14.6 million Chrysler minivans have been sold globally.
Dodge Charger
Back in1965, the Dodge Charger arrives as a fast and sporty midsize car. Similar in design, to the Coronet, The Charger has measurements of 203.6 inches long.
As a "celebrity car", the Charger has made cameos on shows such as "The Dukes of Hazzard and "Bullitt".
Often know as the "best-looking car that Chrysler had ever made", to date, the Charger is the vehicle that fulfills many with a "need for speed"!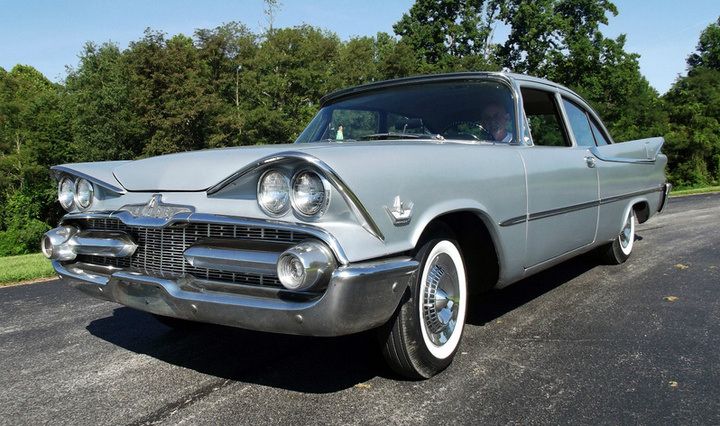 Dodge Challenger
The first Dodge Challenger is the Dodge Silver Challenger. It burst on the scene back in 1958. After the reign of the Silver Challenger, it was 1970 that the first-generation Dodge came. It was based on the Chrysler E platform while utilizing components of the Plymouth Barracuda.
Now, you can find the Dodge Challenger as a roomy sporty car that attracts those who love class with performance.
Dodge Ram
Previously, the Ram was part of the Dodge light truck division.
The name Ram was first used in 1981.
The Ram also goes by the name the Ram pickup. It offers drivers a full-size truck.
The vehicle is also marketed under the Ram Trucks brand and manufactured by the Chrysler Group LLC company.
Dodge Viper
Slick, cool, classy and edgy are but just a few words that describe the Dodge Viper.
Debuting 1989, the Viper is a "super car" that became a staple for Dodge when it began being manufactured in 1992.
The car was a two-seat roadster and has evolved as an 8.0-liter V-10 engine powerhouse on wheels!
On August 31, 2017, the last Dodge Viper was created at the Conner Assembly Plant.
Fiat Chrysler Automobiles (FCA) made the announcement in 2015 that it would cease production of the vehicle, due to lower than expected sales.
Sell My Dodge – Get FREE Removal of your Dodge FAST!
We don't like to brag, but we work hard to ensure all Dodge vehicle buyers have the best vehicle buying experience.
One way we do this, is by offering FREE Dodge vehicle removal.
You read correctly. You never have to come out of pocket to haul your Dodge truck or car away! It's on us!
All you need to do, is to enter the specs of your Dodge car, and get an instant offer. We like for our customers to know what their car is worth at the very beginning.
Once you have that instant offer Sell my Dodge, just phone us at 844-663-7286 and we'll ask you some questions about your car!
Then we will firm up that offer and make plans to come to you!
When we do, we'll inspect your car, ensure all is good and put cash in your hands FAST!
And we will take care of the towing! Guaranteed!
Sell My Dodge Truck – I Lost The Title!
Your Dodge truck was once your most beloved possession. Over time, it has become an eyesore and we understand. Sell my Dodge.
Additionally, you can't find the title. Well, that will not be a problem.
We here at Cash Cars Buyer, purchase Dodge trucks with no title!
In many cases, no title is not an issue, as long as you have your Dodge truck's registration as well as your picture ID.
So, enter your Dodge truck's details and be sure to include that you don't have the title. Once you do, you'll have an offer on your truck in no time!
Sell My Dodge Ram in Three Easy Steps!
Cash Cars Buyer offers Dodge vehicle owners a three-step method of selling their Dodge cars fast!
1. Enter your Dodge's specs. Take the time to enter as many details about your Dodge vehicle as you can. The more details you enter, the better your offer.
2. Accept your offer. Once you have your instant offer, connect with us by dialing 844-663-7286. We will ask you some questions and make you a cash offer. Sell my Dodge easy!
3. Get the cash, FAST! When you accept your offer, we will schedule a time to appraise it at your location. Then we will pick it up and hand you the cash, once we are good to go! It's that easy!
What If I Sell My Dodge Privately?
Of course you can sell your Dodge truck, car or SUV privately, but prepare for the work.
First, make sure that you put the word out that you have a Dodge car to sell.
You may want to hit up local churches, community centers and other businesses in your neighborhood.
You may even consider a Craigslist ad.
Once you have that interested buyer, make sure that the car is clean, neat and ready to go!
Don't forget that you have to be a knowledgeable seller.
Tell the buyer all he or she wants to know, ensuring the buyer has all of the information he or she needs.
Another item that will show that you are a serious and straightforward seller, is providing a vehicle history report for all potential buyers.
With this document, folks will see that you have nothing to hide regarding your vehicle! Click here to get your vehicle history report!
Now, you can continue "on the road" to selling your Dodge vehicle privately, and working hard to ensure the sale.
Or, you can sell your Dodge car to Cash Cars Buyer!
We eliminate all of the work and hassle that it takes to sell my Dodge car!
Get an instant offer on your Junk car NOW! Sell My Dodge Today
Enter your Dodge car's details and let us formulate an instant offer for you in a matter of seconds!
Once you do, call us at 844-663-7286! We'll ask you some more questions about your car.
Then you will have a cash offer on your car, you can either accept or deny. But, we know you'll like what you hear!
When you accept your offer, we'll schedule a time and day, to come to your location and appraise your Dodge ride!
Choose Us to sell My Dodge to, NOW!
We offer cash on the spot!
You never have to pay to have your car towed!
Obtain your instant offer on your Dodge ride 24 hours a day, seven days a week!
Our network of agents is nationwide! We come to YOU! You never have to come to us!
We buy Dodge vehicles with no title! Just have your vehicle registration as well as your picture ID with you, at the time of sale.
Looking for a buyer of your Dodge vehicle? You've found one! We are Cash Cars Buyer! That's our name and buying your Dodge car is our game! Sell My Dodge Today Wrecking Yards!
Where to Sell My Dodge Parts
For non-functioning Dodge vehicles, selling for parts is an option to consider. But before you think too much about where to sell Dodge parts, consider what this entails.
Either you have to find a buyer willing to take the entire car off your hands to salvage the parts, or you have to rip your Dodge apart on your own. This really doesn't sound like the easy route, does it? There has to be a better way to get more than the salvage value of a Dodge.
Selling Junk Dodge Vehicles
If your Dodge isn't running at all, you're probably wondering "Who will buy my Dodge?" You have some options, including selling to a scrapyard, selling to a private buyer for parts, or selling to a local junkyard. Another option is to trade-in your non-running dodge.
However, each of these will barely give you the Dodge scrap value, and your car is worth much more. Also, there's no such thing as a Dodge salvage yard, so you won't be working with a Dodge expert if you go this route. You need a better option.
Dodge Models Car Gambit Will Buy
Challenger
Avenger
Ram
Viper SRT10
Durango
Charger
Nitro
Intrepid
Grand Caravan
Magnum
Stratus
Dart
Journey
Caliber
Ram Pickup | 1500
Dakota
Viper
Caravan
Ram Pickup | 3500
Ram Pickup | 2500
Sprinter 2500
2000 GTX
400
600
Aries
C/V
Colt
Conquest
D100 Pickup
D150 Pickup
D250 Pickup
D350 Pickup
Daytona
Diplomat
Dynasty
Lancer
Mini Ram
Mirada
Monaco
Neon
Omni
Raider
Ram Pickup | 4000
Ram Pickup | 4500
Ram Pickup | 50
Best Place to Sell My Dodge
So what's the best way to sell a Dodge fast? The answer is with CarBrain. When you sell to CarBrain, you get a fair value based on your car's specific features, condition and location. Because we consider these factors, we pay more for your Dodge than the junkyard or salvage yard, and we can look past the damage that private buyers can't ignore.
Selling your car is easy too. Simply request your quote online, accept the guaranteed offer, and we will come to you with a check to pick up your vehicle. Start your offer now!Fun Facts About Dodge
Dodge was the first vehicle manufacturer to create an all-steel car body.
We Want Your Dodge
Are you wondering how to sell a Dodge fast? CarBrain is ready to buy your Dodge vehicle. We will offer a fast, guaranteed quote that is close to Dodge Blue Book value.
Don't struggle with haggling and towing frustrations. Sell your Dodge fast to CarBrain! Start your guaranteed quote today.
A Dodge is a reliable, rugged and efficient option for a car, but no matter how great a car is, it will eventually come to the end of its useful life. When that happens, you need to know that you have an option to sell that car and get a good price for it. Unfortunately, most buyers want a car in excellent condition, and if you've loved your Dodge for many years, it won't fit the bill.
The scrap value for a junk Dodge vehicle is minimal and doesn't typically factor all of the extras that your car has. If you're wondering "Where can I sell my Dodge?" you need an option that will provide the right price and pay quickly.
If you want to find someone who will buy your Dodge for a fair market price, look no further than CarBrain. With our help, you can get a fair price quickly, get that Dodge out of your driveway and move on with your next car purchase.
It's simple, fast and convenient to sell your Dodge to us! We help sellers dispose of cars with body damage, mechanical damage and more every day.Did You Know?
At CarBrain, we buy Dodge vehicles in less-than-perfect condition. Even if yours isn't running, we will give you a fair price for it.
Collision damage? Not a problem with us! Mechanical issues? No sweat.
We have many years of experience in valuing cars, and we offer a reliable, hassle-free solution to sell your Dodge online.
Should I Fix Up Or Sell My Dodge?
One common problem that Dodge owners have is trying to decide when to repair problems with their vehicle and when to just get rid of the vehicle. If you have a wrecked clunker, the decision is easy. But if your vehicle is just old or experiencing some mechanical damage that you think can be repaired, you might think twice about getting rid of it.
An easy tip for deciding when to get rid of your Dodge with problems is to calculate its current value and compare it to the cost of repairing it. Generally, if the cost of fixing your vehicle equals 50 percent or more of its current value, you should consider getting rid of it. However, the older your vehicle and the more problems it starts developing, the more you should lean towards junking it.
Your car will only depreciate and break down with time. It's a good idea to sell it when you can still make some money off of it that you can put towards another vehicle purchase.
Sell My Dodge Locally
Craigslist and Facebook Marketplace allow you to list your Dodge for sale to local buyers. Yet is this the best way to sell a Dodge? When you start to list your car, you'll see that there are hundreds of local cars also for sale.
If you get any interested buyers, you have to find a way to meet with them safely so they can test drive the car, and there's no guarantee that they will like it. Local buyers want to get a nearly perfect car, and the dings and dents yours has will devalue it in their minds. Selling locally online is not the best way to sell a Dodge if you're trying to get a top price for it.
Dodge Buyer Specializing in all Dodge Models
Is it time to part with your trusty Dodge? If so, then you have come to the right place. We buy all Dodge models fast, safe and fair. We will buy your Dodge cars, pick-up trucks and minivans regardless of their age, mileage or condition. We will even buy your classic, vintage Dodge including the Polara, Regent and Superbee models. Dodge vans, whether cargo or passenger vans, are also welcome.
We are experts when it comes to buying all kinds of used sell my Dodge vehicles, and are committed to making your experience as pleasant as possible. Our customer service team and valuation specialists are honest, experienced and helpful, and will provide you with a fair offer after inspecting your vehicle.
When determining your Dodge value, we will take any additional features such as audio equipment, custom paintwork and leather interiors into consideration. Scrapes, scratches, dings and dents, or mileage well into six figures – none of it matters; we will buy any Dodge. Enter your vehicle details into our 60 second quotation system to get started.
Started in 1914, Dodge is a division of the Chrysler Group, and manufactures a full line of cars, vans, minivans, SUVs, pickup trucks and commercial vehicles. For years, the Dodge Charger was one of the most popular muscle cars in the United States. After Chrysler's 1998 merger with Daimler-Benz, the newly formed DaimlerChrysler dropped their Plymouth brand and expanded Dodge so that it became both their performance and low-price division. Dodge is perhaps best known worldwide for its Ram truck division.