How Can I Sell My Honda For Top Dollar?
by Tom Harbid
Did you know that the first thing that Honda sold in the United States was motorcycles? In fact Honda did not sell its first vehicle until the year 1970! The tiny little N600 was built in Suzuka, Japan and then shipped to North America for sale.
Today, Honda has a full lineup of cars SUVs and even a truck! If you're looking to sell your Honda, no matter what the condition, there are several options for you but not all these options will allow you to get cash for your Honda in an easy way.
Car Gambit buys Hondas from all years and all conditions! Whether your Honda is new with a major mechanical issue or has a few hundred thousand miles on the clock – cash car buyers can help.
Auto Repairs Are EXPENSIVE
What you need to keep in mind while considering how to sell your vehicle is how much your time is actually worth! If you were to get slightly more money for your vehicle, is it really worth all the hassle and risk of selling your car privately or to a dealership?
There are ways to get cash for your car that will literally take minutes instead of days or even weeks to complete and all you need is some basic information and proof of ownership. Yes, it can be that easy! Sell My Honda Accord The Honda Accord debuted in 1976 as a small, fuel-efficient hatchback for the American market.
It was the top-selling Japanese car in the United States for over 16 years! Millions of Honda Accord's have been on the road daily and people love them for their durability, fuel economy and overall practicality. If you have a Honda Accord, whether it's a 1989 junk car or a mid 2000's Honda Accord with a major mechanical issue that you cannot afford to fix, we can help.
While the Honda accord has a sterling reputation for reliability, even the best vehicles can face major mechanical faults! If you have a Honda Accord and want to get cash fast you can trust Cash Cars Buyer.
Sell My Honda Civic Over 10 million Honda Civics have been sold in the United States since its inception in the 1970s. That truly tremendous number is a testament to Americas need for fuel efficient transportation that is at once practical and fun.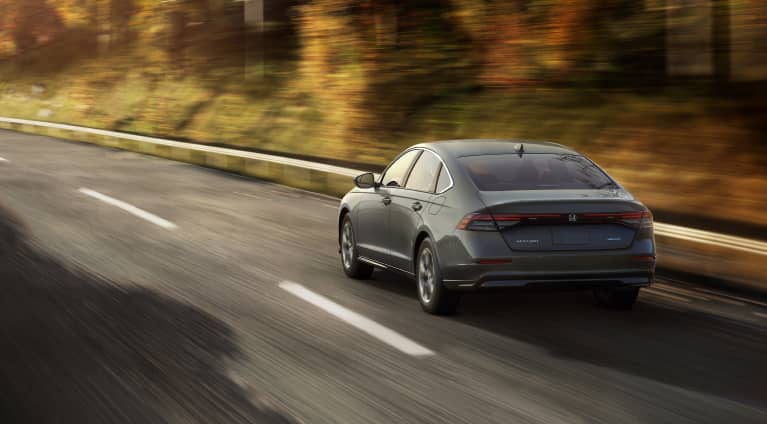 One of the most common vehicles you'll find on used car advertisements within platforms like craigslist or auto trader is the humble Honda Civic. If you have a Honda Civic with a major mechanical issue like a burnt out transmission or a leaking head gasket, both common repairs on several years of Honda Civic, call us.
We will buy all years of Honda Civic's, even the ones that don't run or are completely rusted out! Sell My Honda CR-V It's easy to look at a road full of SUVs of all shapes and sizes and not even realize that one of the original compact SUVs was the Honda CRV. This is still one of the best selling small SUVs on the market and for good reason!
Who Buys Crashed Honda Cars & SUVs?
The Honda CRV gives you the size and versatility of an SUV with the fuel economy of a small car. Honda has sold millions of CRV's since coming onto the market in the early 90s. If you are dealing with a Honda CRV that has a major transmission issue or needs a complete overhaul of the engine; trust cash car buyers to give you the most cash for your Honda CRV regardless of the condition!
After all, don't you want to put that cash towards a brand spanking new CRV?! Sell My Honda Odyssey The Honda Odyssey started life as a small, four-cylinder, awkward sized van for the US market. The minivan craze was in full swing and Honda wanted to take advantage of it along with manufacturers like Chrysler and Toyota.
Get Rid of Your Old Honda: Sell It to Pull-A-Part
Trying to figure out where to sell your used Honda car, truck, or SUV? For those looking to sell used Honda models, Pull-A-Part makes it easy with free quotes, free towing and fast payment. From popular models like the Honda Accord and Honda Civic to other models like the Honda Prelude or Ridgeline, we can give you a quote so you can learn the value of your junk car!!
Turn Your Junk Car into Cash at Your Local Car Gambit
Pull-A-Part has locations nationwide where you can turn your old or junk car into cash. Simply fill out the form found on this page to get your complimentary quote and be on your way to selling your old Honda for cash today.
Since being brought on the market in the 90s, many families have gone on road trips to cover millions and millions of miles in Honda Odyssey minivans! Today the Honda Odyssey is a class leading vehicle, with technology and safety features that put it above the rest of the pack.
Transmission issues and issues with power steering pumps are among the common things that owners have had wrong with the Odyssey minivan over the years. If you are looking to get rid of your Honda Odyssey and get the most cash, regardless of the condition it's time to start the process with Cash Cars Buyer today.
Sell My Honda Motorcycle Honda originally got started in the United States selling motorcycles! They are well known for bikes that range from the incredibly durable CUB all the way up to the maniacally fast CRB superbikes.
If you're looking to sell your Honda motorcycle and get the most amount of cash for it, cash car buyers doesn't only buy cars, they also buy motorcycles! Many people have a Honda motorcycle that is simply taking up space in the garage because it is that project they hope to get to but still haven't.
Would you rather take that cash and get a new motorcycle that works or maybe take your family on a vacation? Get the most cash for your Honda motorcycle today. Where To Sell My Honda? You have a lot of different methods you can use to sell your Honda, but not all methods are created equally.
Generally speaking you can sell your car online privately through a site like craigslist or auto trader. Ebay is also an option if you are a little more adventurous and willing to wait for payment. You can trade your car into a dealership like Carmax or even donate it to a charity for a tax credit! Can I sell My Honda Privately?
Should I Sell My Honda On Craigslist Or OfferUp?
Craigslist is the largest private marketplace for used vehicles in the United States. Craigslist employs local advertising boards throughout communities in major cities in metropolitan areas like Los Angeles, New York etc.
While this may seem like a very good way to sell a vehicle, especially because it's completely free, you have to realize that people utilize craigslist to exploit sellers of good vehicle brands like Honda. Craigslist is full of people who are looking to scam you for money or lowball you for an incredibly low price! Beware!
Once you list a Honda on craigslist, be prepared to get text messages, emails, phone calls at all hours of the day and night. Then you'll have to wait for people to come look at your car that you've never even met! Once they do show up, you'll then have to deal with lowballing tactics that make you think your car may be worse than it actually is.
By the time it all is said and done, you will be exhausted and your car will be gone because you don't want to deal with it anymore. This is how people on craigslist operate. Can You Trade In Your Honda? Trading your old or junk Honda into a car dealership is a very common way to get rid of a vehicle.
Will Car Gambit Buy My Honda Without The Title?
Typically buyers are looking to get into something more reliable for date today transportation I don't wanna deal with the amazing hassle and lowball nature of car dealerships. The only real advantage of working with the car dealership is that it's incredibly easy.
They take care of paperwork and get rid of your car for you, but there are better ways to get more money for your vehicle that are just as easy. Don't be fooled by companies like Carmax who claim that they're going to give you the most money for your car!
They are truly no different than any other car dealership and if they are not able to resell your vehicle for money, you will not get good cash for it. Look elsewhere. What About Selling my Junk Honda for Parts?
If you are an avid automotive enthusiast, have plenty of room to work and consider yourself mechanically inclined you may be able to sell Honda for parts. Since Hondas of all kinds of extremely popular vehicles in the United States, their parts are especially valuable and sought after.
Sell Your Used Or Junk Honda Car Today!
You really need to ask yourself if you're capable of dismantling a car effectively and if you'll have the room to store the parts once you have pulled them off of your Honda. If you live in an apartment or share space in a home with other people – this may not be a possibility for you! It's also an unbelievable hassle to get rid of each and every part of your car.
Who Buys Junk Hondas? If you happen to have a junk Honda, that is no longer being used or that is so damaged that it requires more money than you have – it's time to start thinking about how to get rid of your car. We've covered a few different ways to get rid of a junk Honda above but there's an easier way to get the cash you need and the vehicle off your hands very quickly. That way is Cash Cars Buyer.
Cash Cars Buyer is a network of Honda buyers that is ready to offer you cash for your junk Honda today. These buyers are located all over the United States! Cash Cars Buyer will purchase your Honda, whether it is running or not and offer you cash on the spot.
The process is very easy and allows you to quickly get cash for your broken or junk Honda and even have it removed free of charge. This is one of the easiest and most hassle freeways to get rid of your junk Honda!
As I mentioned in the first few paragraphs – your time is extremely valuable. It is the one thing you can never get back and the one thing that the folks at Cash Cars Buyer can give back to you. That broken or junk Honda doesn't have to give you problems anymore.
Honda Buyer Specializing in all Honda Models
Have you been asking yourself, "Where am I going to find the time to sell my Honda?" At We Buy Any Car, we understand how busy your life is, and we want to help. We Buy Any Car is the industry leader in buying used cars. We buy thousands of cars each week, and when you need to sell your Honda quickly – and for a fair price – you need look no further than to us.
We will give you a fair and honest Honda valuation price and in the very unlikely event that you don't like the price we offer, you are not obligated to sell your Honda to us, and can simply walk away.
What Condition Can I Sell My Honda?
We buy all years and models and will buy your Honda regardless of its age, the mileage it has on it or its condition. Whether it is running or not, we will buy your Honda. Don't waste time with dealers, or trying to get a fair price from a private buyer. Just complete our online quote form to get started with an instant valuation. It is free, so you have absolutely nothing to lose!
Founded in 1948, the Honda Motor Company is the sixth largest car manufacturer in the world, and as of 2008 was the fourth largest car manufacturer in the United States.
Honda is a great pioneer of innovation and technology and is set to be a major player in the future of the automobile industry. Along with providing excellent fuel efficiency in most of their gasoline models, Honda has put a great deal of investment into eco-friendly and alternative energy vehicles and the Civic Hybrid, the Insight and the CR-Z are the company's hybrid electric and electric/gas combination vehicles.
Sell My Honda Accord
Sell My Honda Civic
Sell My Honda Clarity
Sell My Honda CR-V
Sell My Honda CR-Z
Sell My Honda Crosstour
Sell My Honda Del Sol
Sell My Honda Element
Sell My Honda Fit
Sell My Honda HR-V
Sell My Honda Insight
Sell My Honda Odyssey
Sell My Honda Passport
Sell My Honda Pilot
Sell My Honda Prelude
Sell My Honda Ridgeline
Sell My Honda S2000
Sell Your Honda Today!
SELLING YOUR HONDA IS EASY.
Sell a Honda the easy way and get cash! We buy all makes and models of vehicles, and we'll give you an instant offer for your car, truck, van or SUV, running or not. Our guaranteed offers include free towing, no paperwork for you, and payment at pick-up. We'll pick up your vehicle and give you cash in as little as 24 hours.
Our car buyers love making offers on Honda models. Get an instant cash offer for your vehicle in any condition: used, damaged, wrecked, junk or like-new. Our friendly car buyers will give you a top dollar offer for your Honda today! Browse our favorite Honda models below to see how easy selling your vehicle to CashForCars.com can be!
We Buy All Hondas In These Conditions:
Collision Wrecks
Broken
Mechanical Damage
Body Damage
Seized Engine
Salvage/Rebuilt
Bad Transmission
Cars for Parts
Falling Objects
Non-Running
Junk Cars
Scrap Cars
Steps For Getting Rid Of Your Undrivable Honda With CarBrain.com
First Thing's First: Describe Your Honda
Figure out what your is worth with CarBrain.com in just a couple of seconds. Answer our instant offer form with info about your vehicle to get started!
Accept Your Estimate
Once you accept our estimate, we can help you schedule the towing for your vehicle. Make sure you have your car's keys and certified copy of your title handy!
Ready for Check Delivery!
Next, wait for the service provider to arrive. We work with a curated network of licensed junk car buyers to provide free towing where you are. When the towing partner arrives, you'll get your check on the spot!
Is Your Old Honda Having Problems? We Got Your Back.
Honda is a well-respected automobile brand with an excellent reputation for quality. Including motorcycles, they sell more combustion engines than any other automaker in the world. Used Hondas may hold their value well, but a damaged or non-running Honda can be a problem to sell. A Honda Blue Book value may be meaningless when it comes to these less than perfect cars.
Selling a near perfect Honda to a private seller or a dealer may be an option, but if it's damaged, you may feel that trying to find a buyer for your car isn't worth it. Luckily, CarBrain.com, wants to buy your Honda no matter what condition it's in. We'll even help you complete the entire process online, from the comfort of your home!