Sell My Land Rover
Sell your Land Rover effortlessly and safely. We buy all models of Land Rover, regardless of the age and mileage of your vehicle. Just enter the details of your vehicle and you will receive an instant quote. We make it easy and simple to sell your Land Rover.
You can receive fast and immediate payment for your Land Rover. There is no need to place an advertisement and wait for interested parties to enquire about your car.
Land Rovers are our specialty and we will offer you a fair price with only the car details. A safe and effective way to sell your car is available today. Try us, it is one of the best ways to sell your car.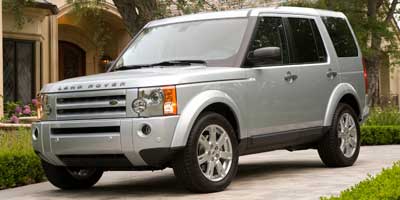 Land Rover is a British car manufacturer that provides high-class vehicles with four-wheel-drive capabilities. In fact, Land Rover is one of the oldest four-wheel-drive vehicles beside the Jeep. These luxury vehicles offer several different models including the Range Rover, Discovery, Defender and the Freelander.
The Range Rover comes in different models such as the Sport, Evoque, and the full size Range Rover. Land Rover cars are built for the road but they drive and feel like a luxury vehicle. These vehicles have power take off which sets them apart from the other four-wheel-drive vehicles on the road. The Land Rover is unequalled and is in a class of its own.
We Buy Old And Damaged Land Rovers With These Problems:
What You Need to Know About Trading in A Land Rover With Problems
Land Rover's aggressive four-wheel-drive utility vehicles are widely regarded as some of the most durable and reliable off-road vehicles in the world. They're trusted on military expeditions, African safaris, and used for all sorts of extreme tasks. But even these rock-solid vehicles will eventually break down or get damaged in a serious accident.
So, how do you sell your junk Land Rover when most buyers are turning you down?
With CarGambit, you don't have to worry about finding a Land Rover salvage yard or haggling over the price. Instead, just use our online valuation tool to answer a few questions and get a lightning-fast confidential quote in 90 seconds or less. If you like our offer, we'll send a tow truck to your home or office FREE of charge, to pick up your vehicle and pay you on the spot.
Want to know how much your Land Rover is really worth? Click here to find out …Did You Know
CarGambit.com is the best way to sell your Land Rover fast, easy and online. With thousands of satisfied customers and some of the highest ratings in the industry CarGambit is a name you can trust. We work with environmentally-friendly partners nationwide, and we're also an active member of the Automotive Recycling Association and United Recycling Group.
We help sellers like you dispose of crashed cars, clunkers and damaged vehicles every day. Get your instant online quote today!
Scrap Land Rover Models CarGambit Can Buy
YEARS: 2004, 2005, 2006, 2007, 2008, 2009, 2010, 2011, 2012, 2013, 2014, 2015, 2016, 2017, 2018, 2019, 2020, 2021
We've Bought Broken Land Rovers Like These
Mileage: 131,000Location: New Orleans, LA $2,625.00
Mileage: 97,000Location: Little Rock, AR $5,400.00
Mileage: 125,000Location: San Jose, CA $3,000.00
Mileage: 78,000Location: Charlotte, NC $4,000.00
Mileage: 73,000Location: Tuscaloosa, AL $6,000.00
Mileage: 78,000Location: Beverly Hills, CA $6,500.00
Mileage: 65,000Location: Fresno, CA $9,000.00
Mileage: 25,000Location: Salt Lake City, UT $7,065.00
Will CarBrain Buy My Land Rover if It Stopped Working?
Land Rover utility vehicles have wide-ranging appeal, but that doesn't mean selling yours through private sale will be any easier. Depending on the condition of your junk Land Rover, it could take weeks or even months to find the right buyer. You may also be stuck with the cost of any repairs that would be necessary to get your Land Rover running and make it more appealing to potential buyers.
All these things take time and money, but you could sell your Land Rover through CarGambit for a higher price in 48 hours or less. We buy cars in any less-than-perfect condition, including old Land Rovers and totaled Land Rovers. If your insurance company declared your Land Rover a total loss, you can sell it to CarBrain for its fair market value and get paid for it in days. 
We'll Buy Your Land Rover As-Is, Where-Is!
Unlike many other damaged car buyers, CarGambit doesn't require you to fix your vehicle in any way to complete the sale. Whether you have minor body damage or serious mechanical damage, we'll give you cash for your car in any condition. There's no fuss and no hassle. 
If you have a Land Rover you're considering selling for parts, beware. Trying to part out your car for cash can take months. And while parting out a car can sometimes help you earn more money than you would get selling it whole, that isn't always the case. If your car has serious mechanical damage to its engine or transmission, you might get less for the parts than you think.
Additionally, you need some technical know-how in order to dismantle a car and advertise each part. Selling it whole to CarGambit is fast and easier. What are you waiting for? 
How can I get a quote for my damaged Land Rover vehicle instantly?
It's simple and it takes less than 90 seconds… click the button below to get started and find out how much your car is worth!
Vehicle Pick-up is FREE Nationwide. No Haggle. No Fees. We are A+ rated business at BBB.
What Are My Options for Getting Cash for My Broken Land Rover?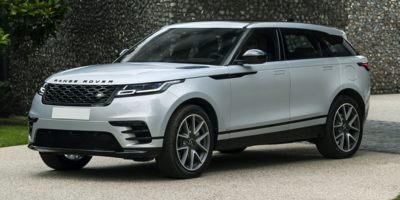 The list of potential buyers for your junk Land Rover is unfortunately a short one.
Your first option would be a private sale, which can be a time-consuming hassle that has you spending cash to repair your vehicle just before you sell it. Additionally, you'll have to spend time advertising your car online and inviting potential buyers to come see your vehicle in order to close the sale. If you have a non-running Land Rover, you and the buyer will also have to negotiate who covers the cost of towing the car.
Your second option would be to find a local junk car buyer or Land Rover salvage yard and hope they offer more than per-pound scrap prices for your vehicle. Even if they do make a decent offer, you're still likely to be stuck with the cost of towing.
Plus, it could take several days to receive and compare different quotes from different yards. In some cases, you might end up negotiating for your car even when you're about to close the sale!
Your third (and best) option is to go with CarGambit, where we pay more for your Land Rover and pick it up for FREE from your home or office. There's no last-minute negotiations, there's no towing fees and there's no fuss when you go with us. We make the process easy and hassle-free.
Start Today And Get Paid for Your Damaged Land Rover
No one out there can match the speed, simplicity and ease of selling your Land Rover to CarBrain.com. With a nationwide network of junk car buyers and decades of experience buying cars just like yours, our experts will get you a fair price for your Land Rover in 90 seconds or less.
If you're looking for the best place to sell your Land Rover, look no further than CarGambit.com. With our online valuation tool you can get a quick, no-obligation offer on your vehicle in less than two minutes from your phone or computer at any time of day. We'll never pressure you to sell at a price you don't like, and we'll always pick up your vehicle for FREE and get you paid within 48 hours.
When you accept our offer, our customer service representatives will help you schedule your free pickup at a time that's convenient for you. Then, all you have to do is wait. The tow truck driver will arrive at the scheduled time with a check in hand.
Sign over the title, hand over the car keys and you'll be paid on the spot! It couldn't be easier. Sell your Land Rover with problems online to CarGambit today and get rid of your headache fast.
Who Will Pay For My Junk Land Rover?
If you want to receive cash for your non-running Land Rover, you can trade in it with local scrap vehicle dealers, including dealerships, junkyards, recyclers and more.
Remember, it's a good idea to receive an offer from multiple locations. Some buyers may make extremely low offers or charge costly fees to buy your car, which means you won't get what your car is worth.
CarGambit offers fair prices for all scrap cars we purchase. We consider your Land Rover's model, year, mileage, location, condition and more. It takes no more than 2 minutes to receive an estimate, and we always include FREE pick-up and transfer of car ownership.
Discover what your end-of-life Land Rover is worth today.
Do I Have To Tell My Insurance Company That I'm Selling You My Land Rover?
CarGambit can purchase total loss Land Rovers. However, CarGambit does not work directly with your insurance company when buying your Land Rover. If you want to sell us your vehicle with damage, you must request to buy it back from your insurance company and claim the salvage title before selling it to CarGambit.com.
By keeping the title for your mechanically-defective Land Rover, you may get an extra payout for your Land Rover. First, you get money for your Land Rover from the insurance company. Then, you sell it to CarGambit.com for a fair offer!
Can I Sell My Land Rover If My Insurance Company Declared It A Total Loss?
You can retain a totaled vehicle your insurance declared a total loss. By buying back your car from your insurance, you can then get a second check when you sell the vehicle to local scrap car dealers. This way, you are able to maximize how much value you can extract from an unfortunate event such as a vehicle collision.
Once you have the salvage title for your collision-damaged Land Rover, you can begin comparing quotes.
At CarGambit, we pay for total loss cars on a regular basis. We can provide you an offer on your Land Rover in less than 2 minutes and provide FREE towing and transfer of car ownership. You can receive cash in less than 48 business hours.
Fill out our form to find out what your total loss Land Rover is worth.
The Range Rover has been made famous in songs and in history—from being the vehicle of choice fo the first vehicle expedition from the north tip to the south tip of the Americas in 1972 to getting shout outs in Nelly's "Country Grammar," the Range Rover definitely has a reputation.
Known for both utilitarian reliability and extreme luxury, the Range Rover is such an important car that the Louvre displayed it as an "exemplary work of industrial design" the year it was released.
How to Sell a Land Rover Range Rover
Do you want to sell your Range Rover but don't know where to start?
That's where We Buy Exotics comes in.
Selling a Range Rover isn't like selling a regular car. Don't waste your time on traditional auto sales problems, like haggling or trying to find a buyer who will follow through. When it's time to offload your used car, We Buy Exotics will be there to make the process easier.
Wondering how it all works? See if we've answered your question here.
Do you have a used Land Rover Range Rover for sale?

Send us information on your Range Rover today. We'll send you a real offer in just minutes and show you why we should be your last call. When we give you a fair price for your Range Rover we take everything into account – including the sunroof or moonroof, hands-free options, fuel types, drivetrain, rear-view camera (backup camera), navigation system, and more.Get My Cash Offer
How can I sell my Range Rover today?
Did you know you can sell your Range in just one day?
It's simple: Just send us your car's information (make, model, mileage, and VIN) with a short description. By the way, photos are optional!
With the information you provide, we'll send you a legitimate, no-obligation cash offer within minutes.
If you accept the offer, we'll pay you immediately and schedule a pick up for your vehicle (at no cost to you!).
It's the easiest way to sell your Range Rover, guaranteed.
What's the best way to sell a Range Rover?
You might be thinking, Sure, that sounds easy, but is it really the best way to go about it?
To that we say, Why not?
Tire-kickers and car enthusiasts alike will be excited for the chance to test drive a new car and could waste your time with nonsense offers they don't intend to follow through on.
At We Buy Exotics, you don't have to deal with any of that. We offer you the best value for your Range Rover so you can accept a great offer and move on.
What are Range Rovers worth?
It all depends on the model, exterior color, interior color, the additional options it comes with, condition, and vehicle history.
Well-maintained Range Rovers don't experience price drops often, so finding a private buyer who will make it worth your time can be difficult.
Luckily for you, we know Land Rover Range Rovers well, so you can find out how much your car is worth in just minutes. Send us your information and we'll send you a serious offer—no strings attached.
Can I get a better offer somewhere else?
You never know until you try. In fact, we challenge you to talk to other buyers and get their offers. Then contact us to see how much better our offer is.
We give the best offers for luxury cars in the market.

Make We Buy Exotics Your Last Call. You won't regret it.

Still want to know more? Contact us today with all of your questions so we can show you just how easy it is to sell a luxury car with We Buy Exotics.Get My Cash Offer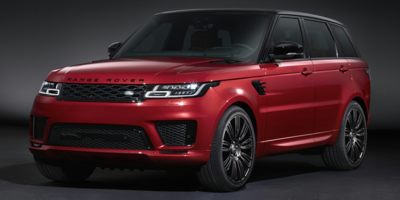 We make selling your Range Rover easy.
When you choose a luxury dealership like We Buy Exotics, you'll be getting a fast, accurate price. We know the Land Rover Range Rover inside and out, so we can give you a legitimate offer that's worth your valuable time.
Before you sell your Range, get to know the history of the car to help you give us all the information we need to give you a free, no-obligation bid in just minutes.
Range Rover History
Range Rovers are luxury SUVs from Land Rover, a marque of British manufacturer Jaguar Land Rover.
The first Range Rover was introduced in 1970 and became Land Rover's flagship model throughout its 50-year history. There are now four generations of the Range, plus an expanded line of three other models. The company also has the Land Rover Range Rover HSE, meaning high standard equipment. The HSE, such as the HSE Lux, comes with an upgraded trim level, finer interiors, and extra accents.
The first generations of Range Rover were produced from 1970 to 1996 and were far more utilitarian than the luxury Range Rovers of today. They were fairly basic, could be easily washed down inside, and did not come with many standard features like power steering, leather seats, cruise control, carpeted floors, or air conditioning.
The first gen Rovers came in short wheelbase (SWB) and long wheelbase (LWB) options. This model, which is now called the Range Rover Classic, inspired the Land Rover Discovery (based on the SWB) and the second generation of Range Rovers (based on the LWB).
The second generation was introduced 25 years after the first Range Rover; it was produced from 1994 to 2002. This 5-door SUV was an upgraded version of the Classic and was also a step above the Land Rover Discovery and Land Rover Discovery Sport.
Range Rover's third generation model was even more up-market than the second gen and was in production from 2002 to 2012. This model was developed under BMW's ownership and share some components of the BMW 7 Series cars.
This model, also known as the L322, came in three variants; the first came with the BMW transmission while the other two had supercharged versions of a Jaguar engine. The Land Rover Range Rover Supercharged variant also had some cleaner, upgraded features.
Land Rover upgraded the Range even further in 2012 when they created the fourth generation, which is the current edition.
Land Rover Range Rover has also developed an expanded line of three vehicles, the Range Rover Sport, the Range Rover Velar, and the Range Rover Evoque.
The Land Rover Range Rover Sport was released in 2004 as a mid-size luxury SUV based on the Land Rover Discovery body style.
The Land Rover Range Rover Velar is a mid-size crossover that Land Rover announced in 2007; it has the same platform as the Jaguar S-Pace.
The Land Rover Range Rover Evoque is a 3-door or 5-door hatchback available with front wheel drive or AWD. It has been named the truck, car, and SUV of the year by numerous outlets.
In 2020, Range Rovers come equipped with luxurious features like premium audio systems with satellite radio, and other high end features.
If you'd like more information before making a decision, be sure to check out our Complete How-To Sell Your Exotic Car Guide and our in-depth research piece Leasing vs Owning.
How It Works
Getting Paid for Your Luxury Car is FAST and EASY.
1. Submit your information. Tell us your make, model, mileage, and VIN. If you have a short description of the car, a list of options, accessories, or damage, and any pictures, that can help the process along.
2. Receive your offer in just minutes. We'll get back to you with a competitive (but no-obligation) cash offer within minutes. We base our offers on current market conditions and the information that you provide.
3. Get your cash. Once you accept our offer, we process the deal (and handle the legalities). As soon as we receive the documents, you'll get your money in minutes.
4. We schedule the pick up. Nope, you don't even have to bring the car to us! No matter where you are, we'll pick up your luxury car at no cost to you. You can get on with your life, cash in hand. Our process is as hassle free as possible!